Conley's Horse Photos
2022 Bev Merrills July Ride
The fourth weekend in July this year turned out to be a real scorcher. That was the weekend Bev Merrill had designated to hold the annual summer wagon ride at her farm near Corinth, Kentucky. On Friday evening, we celebrated Natalie's 14th birthday with a cake decorated by her new step-sister. We rode on Saturday and there were only 2 wagons with a few additional passengers and 5 outriders. The daytime temperature on Saturday went as high as 95°F (35°C) with lots of humidity. Despite the heat we rode all day and covered about 25 miles in total. Fortunately, the route Bev had laid out included a lot of shade and we took several long breaks. The mules and horses didn't show any signs of getting overheated. However, the horse flys were the worst we have seen in some time. There was plenty of good food on Saturday night and we were joined by a few visitors and friends. Overall, it was a fun weekend in spite of the heat. Thanks Bev!!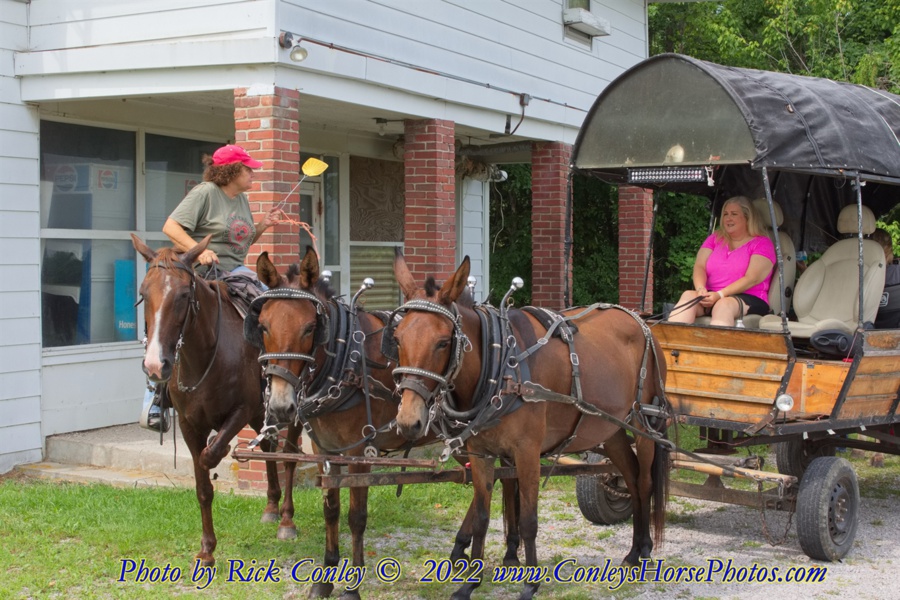 Click the link below to see photos from this event!
A DVD with a slideshow of all of the photos displayed for this event is available for $25 which includes shipping.
Individual photos are also available for purchase! Contact us or click here for more information about ordering.