Conley's Horse Photos
2023 Chuck Painter's Ride
Eddie Mills had a ride scheduled for the weekend of August 11-13th, but had a memorial service that he had to attend so he asked Chuck Painter who had a ride scheduled for September to swap dates with him. Chuck and his wife Cindy stepped into the breech and did a great job of hosting the ride at their farm near Santa Claus, Indiana. They had a beautiful spot for this event with great camping, a beautiful shelter house and all of the things you need to entertain and cook for a group. Traditionally, the August ride was referred to as the birthday ride because several of the members of the Southern Indiana Draft Horse and Mule Association have August birthdays. Cindy baked a birthday cake for them and several of the celebrants came out on Thursday evening to celebrate their birthday with us. Unfortunately, there were only 2 wagons there on Friday morning as we set off to tour the backroads of Spencer County. Old age and competing events seem to be slowly reducing the number of folks who enjoy this activity. There were some showers overnight on Friday and they lingered into Saturday morning, but they did nothing to dampen our spirits and the sun popped back out mid-morning. On Saturday, we did have a third wagon join us and we enjoyed a nice ride. You might have thought we were in Iowa instead of Indiana as this area is full of huge fields of corn and soybeans. Overall, we had a really enjoyable weekend with good weather, great food, and lots of camaraderie. Most people fail to realize the amount of work it takes to host an event like this. Thanks to Chuck and Cindy for all of your efforts! Click the link below to see a few photos from this event!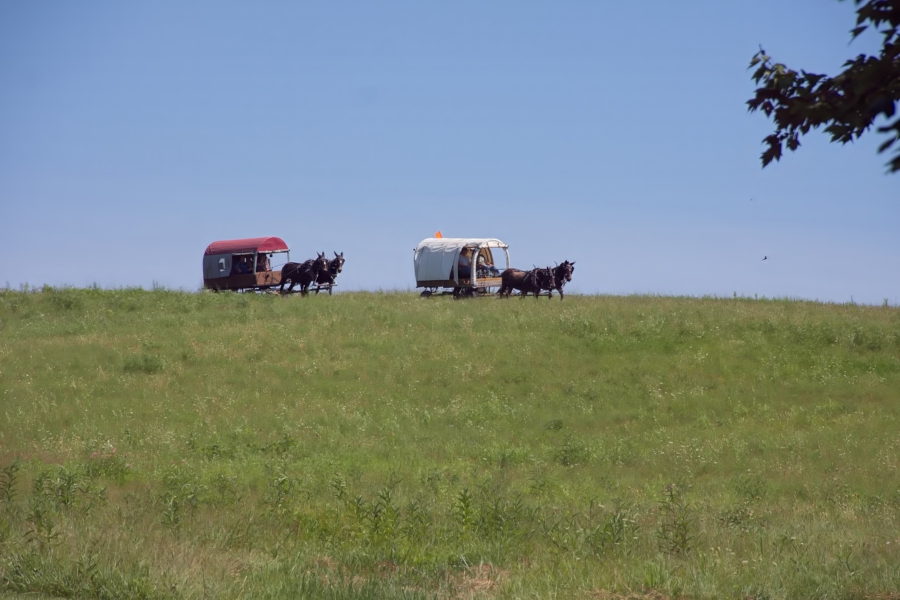 Click the link below to see photos from this event!
Individual photos are also available! Contact us or click here for more information about ordering.